This Smoothie Will Heal Your Life, With Co-Founder Helena
Helena's home kitchen in Tuscany is enough to make foodies everywhere weep with envy. Copper pans line the walls, kilner jars of artisan pasta sit on open shelves; there's a bread oven (the carefully-tended-to sourdough start sits in the fridge), a sparkling Vitamix blender and countertops filled with fresh produce from her garden.
Helena strikes the perfect balance between the slow food heritage of Tuscany and superfood smoothies brimming with science-backed ingredients. There are plates of pasta for lunch cooked with sun-ripened tomatoes from the garden and wine from the vineyard down the road.
In the mornings, Helena makes her life changing chlorella etrusca smoothie…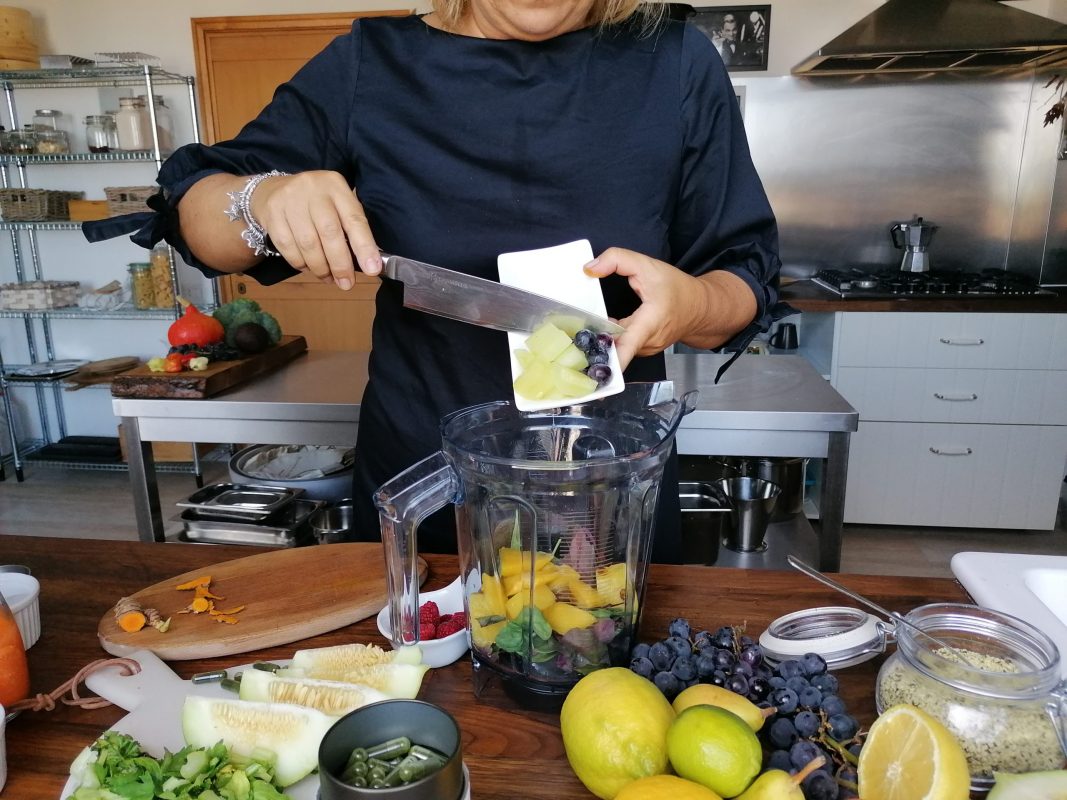 "What's your background?"
"I come from a family of doctors, from Germany. My father was a big influence in my life; he was one of the first to make the connection between synthetic hormones and cancers. His entire philosophy was that medicine should be holistic — not just treating the symptoms. This was something I really brought into my own career".
"What's your wellness philosophy?"
"That illness can only exist in an imbalanced body. That is, an imbalance of  icronutrients, macronutrients — and in the mind. To me, prevention is everything, so mindfulness, healthy food and balance in your body is the foundation for a fulfilled life."
"It's important that people have the tools to take care of their own wellbeing, too.
It's up to us to care for our bodies, and I want to help people to do that."
"I've heard amazing things about your daily superfood smoothie. What's in it?"
"Frozen pineapple, blueberries, spinach, kale, cucumber, celery, lemon, hemp seeds, fresh carrot juice, tuscan olive oil and 6 capsules of Chlorella Etrusca. It sounds like a lot, but this combination is really incredible. I drink this every day and I really see the effects on my skin as a result. I'm nearly 50, and my skin is in excellent condition. It's helped me to heal from illness, too. For me, the results of this daily chlorella etrusca smoothie have been transformational".
"What makes your chlorella ETRUSCA so special?
"We live in a world full of toxins. From pesticides on the food we eat to air pollution and contaminated water. It's impossible to avoid. But chlorella is very powerful and efficient at removing toxins. At Etruscopharm, we're extremely careful with our chlorella to keep it as pure as possible so that it can sweep through the body and powerfully remove the pollutants we're exposed to daily.""Chlorella is wonderful at supporting the digestive system too. We're only just beginning to discover the link between the gut and the immune system; there are some really fascinating studies coming out these past few years. The more we learn, the more we realise just how important it is to take care of this part of our body".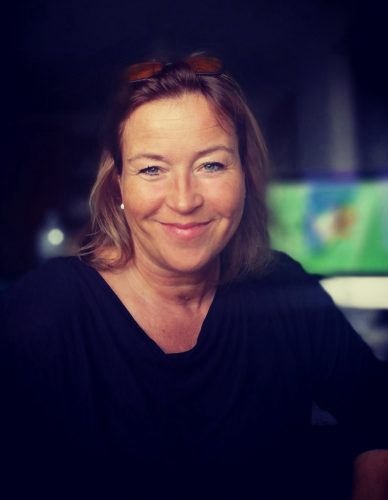 "How has Tuscany influenced your life?"
"I struggled with cancer and autoimmune diseases at the early age of 27. It was a stressful life as a mother of four children and as an entrepreneur. There simply wasn't enough space and time to care for my mental and physical well-being." "Tuscany changed everything for me. It's my happy place. It's my home. Here, I was able to relax for thefirst time in the Tuscan hills and start to heal — it was my therapy.
"Tuscany has always been a place where great people have come to create important ideas. And the Etruscans were here; a big inspiration for us.
And it's here, too, that I've been able to build something amazing of my own: Etruscopharm."
"What's your favourite slow food recipe to cook?"
"I don't have a favourite recipe, because Tuscany offers such a variety of healthy, delicious food. It's impossible to decide! But what I do have are many favourite people who love to stay with us for dinner. While I'm in the kitchen, cooking, they're sitting at our long wooden table next to me in the living room.
There's a lot of space at that table for the people in my life!"
Interview written by Phoebe Nicholson MPH, health and beauty writer from Dorset, UK. Photo credit: personal database (Helena) and ETRUSCOPHARM's collection; IStock